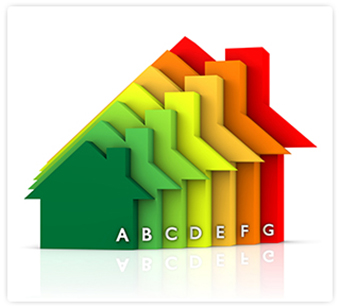 A BER is an indication of the energy performance of a home. It covers energy use for space heating, water heating, ventilation and lighting calculated on the basis of standard occupancy. A BER is similar to the energy label for a household electrical appliance like your fridge. The label has a scale of A-G. A-rated homes are the most energy efficient and will tend to have the lowest energy bills. From the 1st of January 2009, a BER certificate became compulsory for all homes being sold or offered for rent. If you are buying or renting a house or apartment, you are entitled to a BER so ask the seller, landlord or agent for it. A BER certificate is accompanied by an advisory report which will identify how you might improve the energy performance of your home. A BER is also required, subject to transitional arrangements, where construction of a new home begins on or after 1st January 2007.
All new dwellings that have been granted permission by Wicklow County Council going forward will be required to show compliance with Part L of the Building Regulations 2011 by means of submitting a preliminary BER. We have a very good understanding with Wicklow County Council and have worked with them on a number of occasions in relation to this requirement.
We can also offer you the above service at a very competitive rate, rates do depend on the size and location of the property. Once the fee is agreed, one of our registered assessors will visit the property to record all the required details, which include, floor size, insulation details, window details, heating system etc. The information will be uploaded into the DEAP software package and from there the BER is generated and submitted to the client upon receipt of payment.