Overview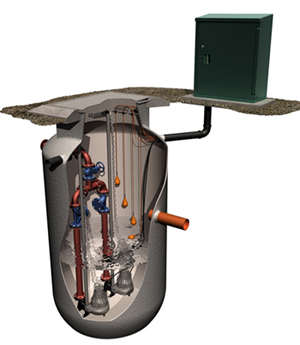 Ian Heffernan and Associates range of packaged pumping stations are designed for areas where drainage by gravity is not possible.
Our bespoke pumping stations provide a competitive packaged solution and can be designed to meet your specific site requirements..
Easy installation
Our packaged pumping stations come in a range of sizes and capacities. They are manufactured to the highest standard in accordance with BS EN4994 and are pre-assembled in our factory for ease of installation on site.
Our systems are designed to cover all applications, from domestic installations to large-scale commercial or industrial sites. We also provide bespoke systems for water utility companies, designed and manufactured for full compliance with Sewers for Adoption (SfA) Guidelines.
Product range
Use the tabs above to find out more about our three main types of pumping stations:
Economy Sewage pumping stations
Final Effluent pumping stations
Bespoke pumping stations